Equestrian sport textile manufacturing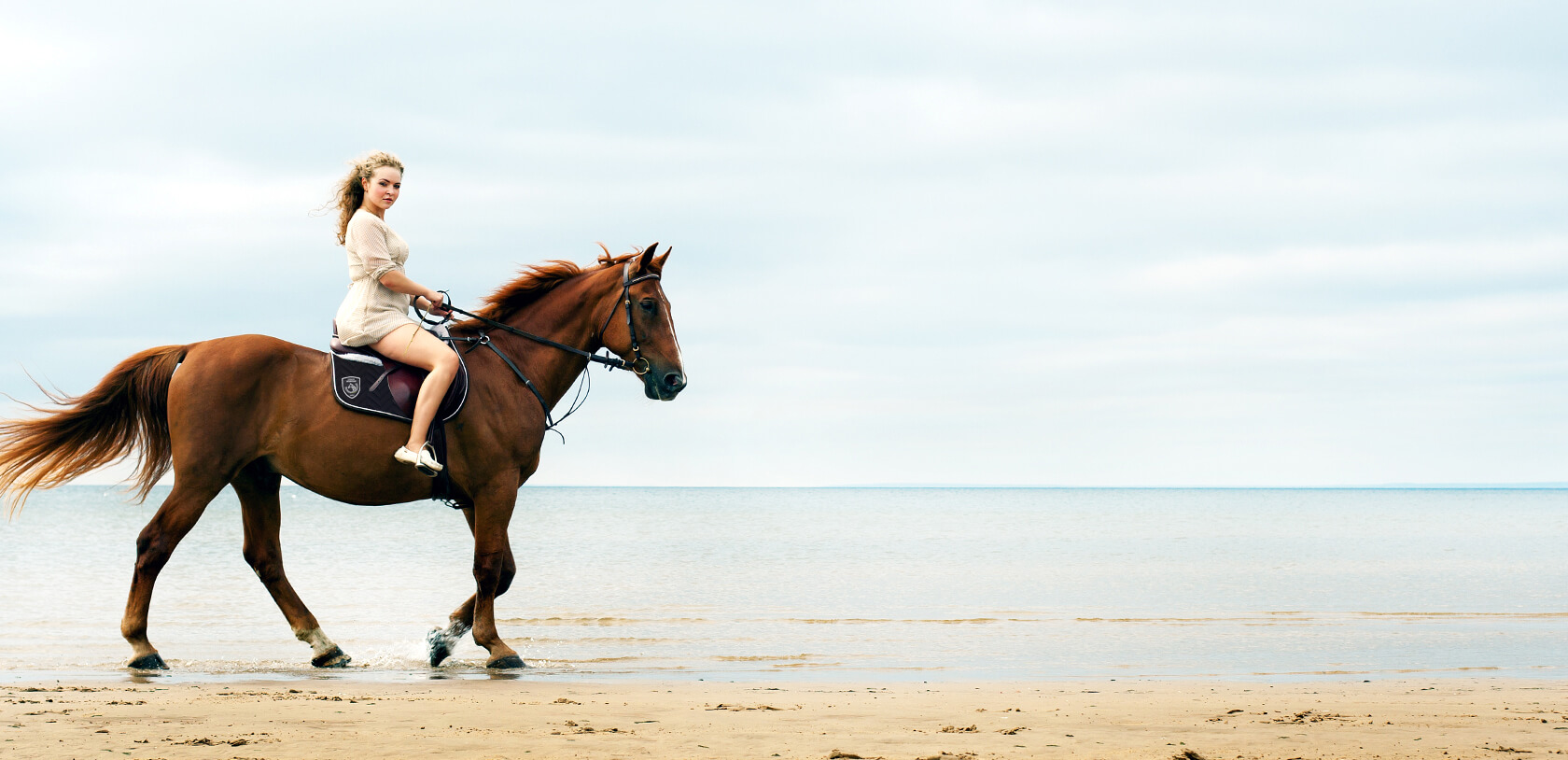 We are the leading innovative company in the bedding textile industry due to a quarter of a century of experience and success in the market. In 2016 we launched an equestrian product range. Successful manufacturing operations and constant progress testify that Comco is a trustworthy and innovative enterprise.
Established in 1993, Šiauliai, Lithuania, Comco belongs to "AB Neaustinių medžiagų fabrikas" enterprise group, which has more than 20 member companies. Comco regularly upgrades its production machinery and diligently selects raw materials and fabrics. Thus our company's products are known for their longevity and unbridled quality.
We can manufacture wholesale and retaip production, small amounts and limited editions of highly customized products. We guarantee the best possible services to our clients. Due to well-oiled logistical operations, we ensure that your products will arrive on time.
In addition, Comco can produce individual samples for exhibitions and experimental products. We also offer a wide plethora of stitching patterns, sewing, and embroidery.
We want to emphasize that Comco uses only materials that are certified by Oeko-Tex Standart 100.
Fillings used for our products:
Natural: bamboo fiber, silk, washable sheep's wool, camel wool, cotton, linen, Tencel fiber;
Synthetic: hollow conjugate silicone polyester fiber, polyester fiber balls, chopped viscoelastic Memory foam, chopped latex, foam.
Your goods will always arrive on time because our logistical services are top-notch.
Product certification
All Comco products have an international Oeko – Tex Standard 100 certificate.
The Oeko – Tex Standard 100 certificate was advanced by the Institute of Ecology, Technology and Innovation ÖTI(Austria) and the Hohenstein Institute (Germany) in 1992. All products certified by this standard are tested for harmful substances, therefore they are environmentally friendly and economically produced.